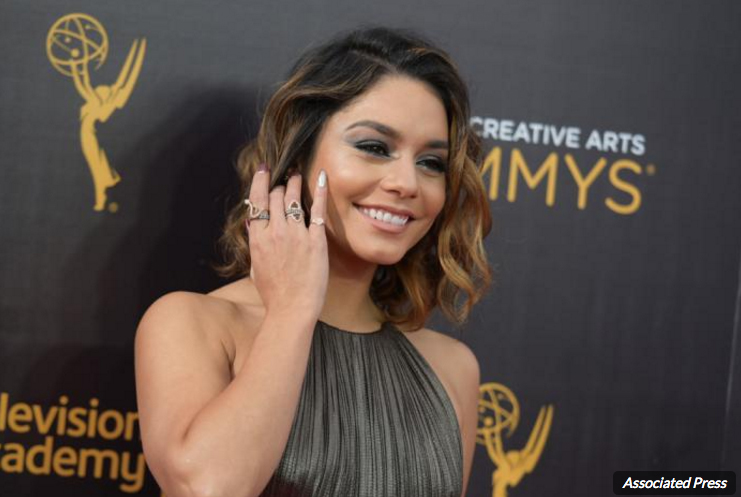 Original Article: By Danielle Reilly, Creative Director of Blowtique | Fox News Magaine | October 19, 2016

---
Goodbye ombre, hello color melting!
Color melting is the season's hottest hair trend, being widely embraced by celebrities around the world — and it's no wonder this gorgeous look is brightening things up this season.
READ: Need a Hair Makeover? Ease Into Ombre
Color melting involves mixing multiple shades together, which gives the appearance of each hue "melting" together into different colors throughout the hair. Unlike ombre, which creates a dramatic two-tone effect on the hair, color melting involves the stylist hand-painting five different colors into the hair in sections, while carefully melting each into the next. This is repeated with until a perfectly seamless transition is achieved. Plus, while ombre creates a transition from darker shades on top to lighter on the bottom, color melting is more subtle and without harsh lines, so it looks like the "melted" effect occurred naturally. The effect should be soft without a noticeable transition, ensuring a seamless "melt" from root to tip. And not a foil in sight!
Photo Credit: Courtesy of Blowtique
While this look is now more popular than ever, certain stars have been at the forefront of the trend. Actress/singer Jennifer Lopez has always looked elegant with a natural color melt, transitioning from dark blonde to medium blonde and then light blonde. For a more edgy take, Kelly Osbourne has been rocking a violet hue on the red carpet. And Vanessa Hudgens looks stunning melting her natural roots into a sexy turquoise.
READ: Get Ready to Fall in Love With the Ecaille Hair Trend
This highly skilled technique is best achieved at a salon with experienced colorists. A proper stylist should help a client choose the right colors that will give them a unique, natural look that compliments their style and skin tone. During the first phase of the color melting process, we apply a base color to the hair. We then balayage pieces together in order to "melt" the color in. The third phase involves lightening the ends. Finally, we add a tone all over the hair in order to inject the client's chosen color. Typically at Blowtique, for example, our stylists need two and half hours in order to place the colors and visually check each stage.
Never color-melted before? We recommend that you discover inspiration from this season's must-have shades, like warm and rich burgundy and rose golds, or, in contrast, you can try experimenting with colder undertones of silver and violet. Then, showcase your new color-melted locks in soft waves or intricate braids. You can dress these up with diamante and chain accessories for the ultimate fall 2016 runway-ready look.
For inspiration, check out the many stars who are already rocking a color melt:
Vanessa Hudgens
Kelly Osbourne
Drew Barrymore
Dascha Polanco
Jennifer Lopez
Maisie Williams
Rita Ora